All-American Sgt. Sasquatch ACTION DOLL!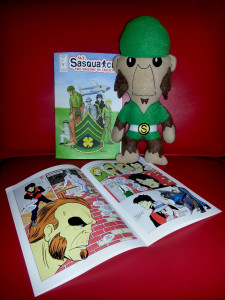 Fabric artist MommaCricketz and I teamed up to create a 10-inch tall, plush version of the Sarge! You can order them from the shop page. Each novelty doll is $29 plus $6.95 shipping.
We'll have several Sgt. Sasquatch novelty dolls with us at HeroesCon in Charlotte, NC June 19 – 21. If you'll be there, please drop by Artist's Alley table 21.